Regular price
£34.00 GBP
Sale price
£25.00 GBP
Unit price
per
Sale
Sold out
A hand-made cream designed for dry and normal skin. For mixed too. For all those who want relief and cry for water.

HOW IT WORKS?

✧ the feeling of skin hydration
✧ soothes irritations
✧ reduces the feeling of tightness and chapping
✧ gives the feeling of in-depth nourishment of the skin
✧ illuminates the complexion
✧ makes the skin elastic, soft and smooth
✧ adds energy to tired skin
✧ strengthens the skin and protects against external factors

WHAT IS THE?
✧ has a very pleasant texture, which makes the application of the cream equally pleasant
✧ spreads easily on the skin
✧ works great under makeup, does not roll
✧ absorbs well without leaving a greasy film

THE MOST IMPORTANT INGREDIENT, OR THE NAME OF THE COSMETIC:

Linden [Tilia S.] - linden infusion is used in the care of dry, irritated skin as a moisturizing and protective agent. By increasing the hydration of the skin, it increases the elasticity and elasticity of the skin, reduces seborrhea and inhibits the process of cracking and peeling of the epidermis. It has a slight whitening effect on the skin.

SMELL:
Delicate, floral, feminine. The crisp scent of Ho wood, plus a warm orange, elegant clary sage and feminine jasmine.

USE:
spread the amount of cream in your hands and pat or gently massage it into the cleansed skin of the face and neck. Use in the morning and / or evening.
Remember about the neck and cleavage! It's also like a part of the face

INGREDIENTS THAT MAKE MIRACLES:
First of all, in the formula of the cream, we replaced the water with fresh infusions - thanks to this, we obtained an even greater concentration of active substances!

In this cream you will find the following INFUSIONS and PLANT EXTRACTS:

Fresh infusion of linden flowers - anti-inflammatory, antiseptic, moisturizing and shielding agent. By increasing the hydration of the skin, it increases the elasticity and elasticity of the skin, reduces seborrhea and inhibits the process of cracking and peeling of the epidermis. Has a whitening effect on the complexion.

Fresh infusion of wild mallow flowers - has a shielding (coating) and softening effect.

Fresh infusion of flax seeds - moisturizes, protects and soothes.

Edelweiss extract - has high antioxidant, free radical scavenging, soothing and anti-inflammatory properties.

Comfrey extract - supports skin hydration, protects, soothes rosacea, helps to eliminate redness after acne, supports the process of granulation of the skin.

Pentavitin - a unique, active saccharide isomerate similar to the carbohydrate complex found in human skin. It is characterized by a much higher moisture retention than other substances, including urea, therefore it is perfect for dry or sun-damaged skin. Counteracts itching, roughness and brittleness of the skin; in particular, it smoothes out "dry" wrinkles, giving the skin a pink, fresh look. Pentavitin is not hygroscopic, i.e. it does not draw its own moisture out of the skin, but binds the skin's moisture from the environment.

Highly concentrated plant essences, i.e. ESSENTIAL OILS:

Ho tree essential oil (Cinnamomum Camphora) - very rich in linalool. It is a chemical compound that has proven beneficial effects on the body, including anti-inflammatory.

Clary sage essential oil (Salvia Sclarea) - prevents infections, also has relaxing and calming properties, recommended in states of excessive stress and anxiety.

Jasmine Absolute (Jasminum Grandiflorum) - soothes dry, irritated skin, nourishes and regenerates. In aromatherapy, it relieves tension and anxiety, and improves mood. In ancient times it was considered an aphrodisiac ... But check for yourself if they were right then ...

Orange essential oil (Citrus Aurantium Dulcis) - has a strong anti-inflammatory and toning effect. It helps to reduce muscle tension. In addition, it has an antidepressant, calming and soothing effect. In our cream, we used essential oil pressed from fruits and seeds, then subjected to a distillation process, thanks to which it was deprived of photosensitizing ingredients.


VITAMINS:

Natural vitamin E - antioxidant, anti-radical effect.

D-Panthenol - has a proven moisturizing effect, soothing irritation and redness, but also anti-inflammatory.

Unrefined, cold-pressed, full of wonderful ingredients OILS:

Rosehip oil - strengthens the protective function of the epidermis and helps maintain proper hydration. It shows anti-aging properties by firming and making the skin more elastic. Regulates the size of the pores.
Black currant oil - contains a very large amount of EFAs (essential unsaturated fatty acids), and is one of the few oils with such a high amount of γ-linolenic acid (over 15%!). This oil is believed to smooth, regenerate, protect the skin, soothe, and have anti-inflammatory and anti-aging properties.

Raspberry oil - has an antioxidant effect due to the content of natural tocopherols and ellagic acid. When applied to the skin, it makes it soft and smooth. It stimulates the production of collagen and elastin, thanks to which we owe it a firming and slightly anti-wrinkle effect. Supports protection against UVA and UVB solar radiation. It is also great for oily and acne-prone skin due to its antibacterial properties.

Evening primrose oil - oils and soothes, nourishes and regenerates the skin, has a slightly anti-age effect. It is one of those oils with the highest GLA number.

Sea buckthorn oil has regenerating, anti-aging and protective properties, and accelerates the regeneration of the epidermis.
Share
View full details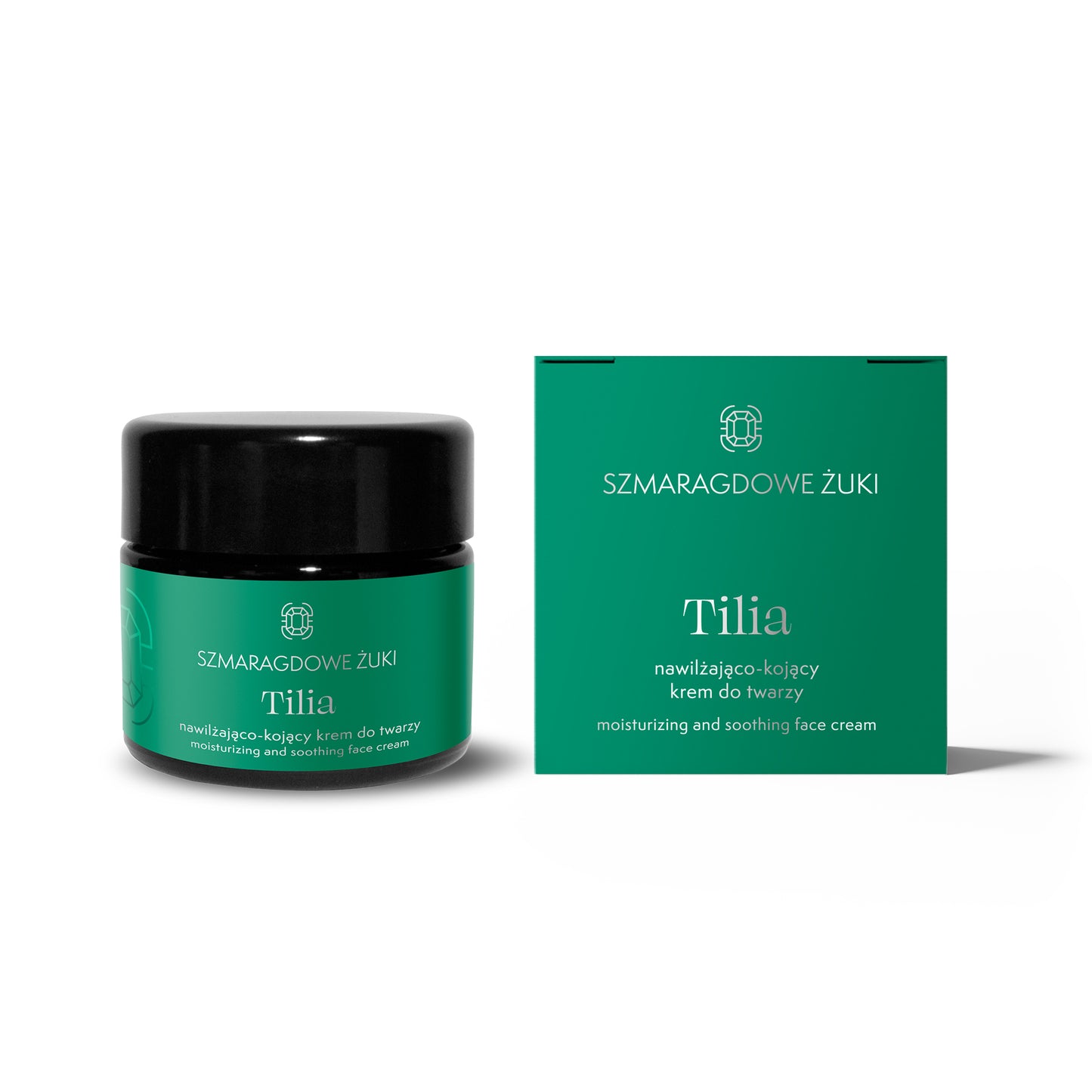 Welcome to Easydoor
You can buy here natural, ecological, plant-based, vegan or vegetarian products for your Beauty, Health and Relaxation.
AITNA VOLCANIC ESSENCE Bath Shower Zagara

The true essence of Sicily: citrus fruits. The names comes from the Arabic world "Zagara" meaning "sparkling white flower" and shows the citrus flower.

LavidouX Hair Repair Shampoo & Conditioner Set Amber Extract & Argan Oil

Hair Repair products improves The tensile properties of damaged and fragile hair.


Raw Chocolate Company Salty Chocolate Hazelnuts 

Vegan Organic Chocolate Coated Hazelnuts Salty Chocolate Hazelnuts Winner: Boom Awards 2021, Nourish Awards 2021, Best Snack & People's Choice Award Organic raw chocolate coated roasted hazelnuts.

IZY Bottles Jack Ottanio - 46 Hearts of Diamonds

Show your love for art with the 46 Hearts of Diamonds bottle from the IZY x Art Collection, while enjoying your favorite hot or cold drink carefree.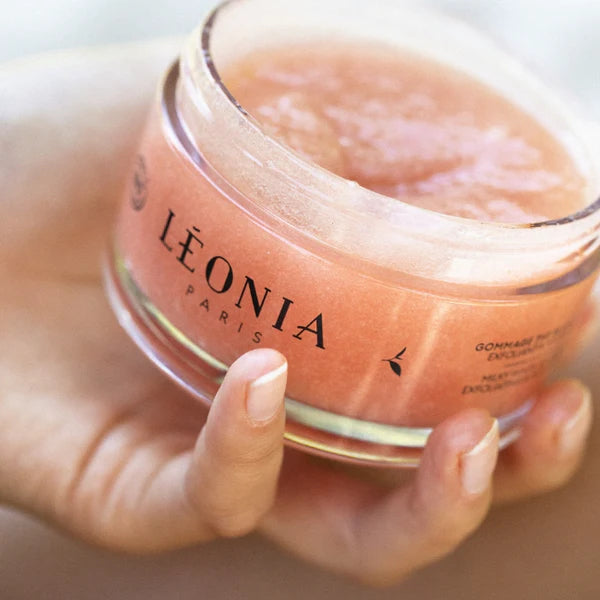 LEONIA MILKY WHITE TEA SCRUB EXFOLIATING & MOISTURIZING
This 100% natural white tea body scrub contains sugar and rice powder to perfectly exfoliate the skin. White tea and vegetable oils nourish, soften and protect the epidermis. The skin is smooth and satiny. Sweet natural fragrance of White Peach Tea.