Regular price
Sale price
$33.00 USD
Unit price
per
Sale
Sold out
BOOSTER, vegetable booster, turbo booster. For skin in need of nourishment and firming. And age does not matter here ... And for acne complexions.
HOW IT WORKS?

Our clients assure (which was confirmed by the conducted application tests) that the BAKUCHIOL booster:

✧ ensures the feeling of shallowing fine wrinkles
✧ reduces the tendency to the formation of blackheads
✧ provides a feeling of hydration and deep nourishment of the skin
✧ gives energy to tired skin
✧ strengthens the skin, improves its condition and protects against external factors
✧ illuminates the skin and emphasizes its natural beauty
✧ provides a feeling of improved skin elasticity

BAKUCHIOL booster:

✧ very light oil formula
✧ with a delicate pleasant fragrance
✧ is easy to apply to the skin and spreads pleasantly
✧ gives a wonderful glow effect
✧ also suitable for make-up
✧ does not roll up during application or when applying makeup on it
SMELL:

Warm, feminine, with a refreshing note of citrus and a drop of jasmine.
HOW TO USE:

The booster is supposed to strengthen our skin by supplementing the action of other cosmetics used in skin care. Use in the morning or evening after thoroughly cleansing your face. 2-3 drops (one pump) spread in your fingers and gently spread on still damp skin (especially try using the booster on the face moistened with TONICUM tonic). Then apply your favourite cream on the booster.
INGREDIENTS

Bakuchiol [1%] - is the main active ingredient of this booster. In studies, it showed similar antioxidant and anti-aging effectiveness as retinol, but at the same time it did not show its negative effects. Unlike retinol, it can be used by pregnant women. Bakuchiol also helps in the fight against acne. In turn, in Chinese and Indian medicine, it has been used for a long time to treat eczema. In this booster you will find 1% - this is the maximum concentration of bakuchiol recommended by the manufacturer!


Bisabolol - is a natural ingredient of Roman chamomile extract. It has anti-inflammatory, antibacterial and soothing effects. Bisabolol protects against redness, prevents inflammation, facilitates skin healing and inhibits processes associated with skin hyperpigmentation. Importantly, it helps to improve the penetration - and thus the effectiveness - of other ingredients in cosmetic preparations.

Natural vitamin E - has antioxidant and protective properties, stimulates the production of collagen, helps to smooth out fine wrinkles.

Highly concentrated plant essences, or ESSENTIAL OILS:

Bergamot essential oil (Citrus Aurantium Bergamia) - reduces excessive work of sebaceous glands, accelerates skin regeneration. In addition, it has antidepressant and anti-anxiety properties, improves mood without causing stimulation at the same time.

Orange essential oil (Citrus Aurantium Dulcis) - has a strong anti-inflammatory and toning effect. Helps reduce muscle tension. In addition, it has antidepressant, sedative, soothing nervous tension. In our cream, we used essential oil pressed from fruits and seeds, then subjected to a distillation process, thanks to which it was deprived of photosensitizing ingredients.

Jasmine absolute (Jasminum Grandiflorum) - considered an aphrodisiac since antiquity (oops...), in cosmetics it has a smoothing effect on wrinkles, soothes irritated, dry, damaged and inflammatory skin, nourishes and regenerates. Antiseptic ingredients help fight acne. In aromatherapy, it eliminates tensions and fears, improves mood.

Unrefined, cold-pressed, full of wonderful ingredients OILS:

Apple seed oil - softens, protects, moisturizes and nourishes the skin and hair. It is characterized by a high content of polyunsaturated fatty acids, phytosterols and phospholipids. In addition, it is a rich source of sulfur, which makes it effective in detoxifying the skin, increasing collagen production, treating acne. In vitro tests of the oil confirmed that apple oil effectively inhibits the growth of pathogenic bacteria, molds and fungi, which makes it great for various skin inflammations.

Raspberry oil - has an antioxidant effect due to the content of natural tocopherols and ellagic acid. Applied to the skin, it ensures its softness and smoothness. It stimulates the production of collagen and elastin, thanks to which we owe it a firming and slightly anti-wrinkle effect. Supports protection against UVA and UVB solar radiation. Also great for oily and acne-prone skin due to its antibacterial effect.

Squalane - helps to moisturize, smooth, transport nutrients.

Sunflower oil - strengthens epidermal barriers, perfectly softens and smoothes the skin. It has anti-radical, anti-inflammatory and normalizing effects. Does not cause the formation of blackheads.


INGREDIENTS: Squalane, Pyrus Malus Seed Oil, Rubus Idaeus Seed Oil, Bakuchiol, Bisabolol, Tocopherol, Citrus Aurantium Bergamia Peel Oil, Helianthus Annuus Seed Oil, Citrus Sinensis Peel Oil, Jasminum Grandiflorum Flower Extract, Limonene*, Linalool*, Citral*
* essential oil ingredients
Share
View full details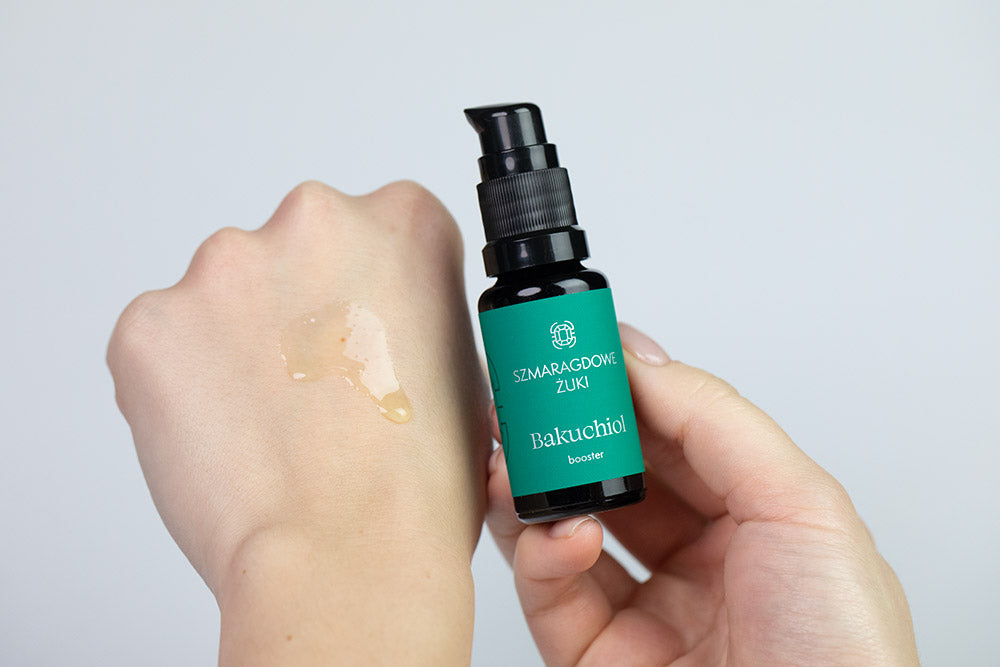 Welcome to Easydoor
You can buy here natural, ecological, plant-based, vegan or vegetarian products for your Beauty, Health and Relaxation.
AITNA VOLCANIC ESSENCE Bath Shower Zagara

The true essence of Sicily: citrus fruits. The names comes from the Arabic world "Zagara" meaning "sparkling white flower" and shows the citrus flower.

LavidouX Hair Repair Shampoo & Conditioner Set Amber Extract & Argan Oil

Hair Repair products improves The tensile properties of damaged and fragile hair.


Raw Chocolate Company Salty Chocolate Hazelnuts 

Vegan Organic Chocolate Coated Hazelnuts Salty Chocolate Hazelnuts Winner: Boom Awards 2021, Nourish Awards 2021, Best Snack & People's Choice Award Organic raw chocolate coated roasted hazelnuts.

IZY Bottles Jack Ottanio - 46 Hearts of Diamonds

Show your love for art with the 46 Hearts of Diamonds bottle from the IZY x Art Collection, while enjoying your favorite hot or cold drink carefree.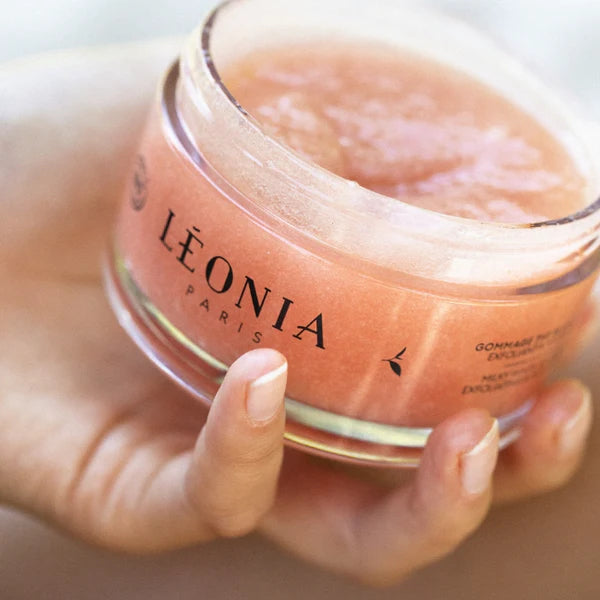 LEONIA MILKY WHITE TEA SCRUB EXFOLIATING & MOISTURIZING
This 100% natural white tea body scrub contains sugar and rice powder to perfectly exfoliate the skin. White tea and vegetable oils nourish, soften and protect the epidermis. The skin is smooth and satiny. Sweet natural fragrance of White Peach Tea.