Regular price
Sale price
£29.00 GBP
Unit price
per
Sale
Sold out
Luxurious, extremely rich, aromatherapeutic, vitamin oil for body skin care.
BODY SKIN is as important as facial skin!
Do you use extensive facial care and neglect your body skin? Dare to notice the amazing change when you pay more attention to your body!

Include body oil with vitamins C and E and phytosterols in your daily care! This serum has a seductive, extremely feminine scent of magnolia champaca, bergamot and orange. Heavenly, floral and fruity.

Nourish your skin and provide it with antioxidants that will help scavenge free radicals and slow down aging.

The oily, light formula spreads pleasantly on damp skin after bathing. Take a moment to massage it into your body with attention and tenderness. Feel your skin, feel its structure, feel the bulges and depressions of your body. Get to know them and love them.

Remember that oils themselves do not have moisturizing properties - they protect the epidermis against moisture loss, and you have to take care of moisturization yourself. Drink the appropriate amount of fluids for your weight (min. 30 ml/kg) (water, herbal infusions, etc.) and apply oils to damp (or even better: wet!) skin.

SMELL
Floral and citrus, extremely feminine, intoxicating, joyful. The essential oils used are intended to improve mood.

RITUAL
It is best to use our oil right after bathing. Massage gently into washed body skin. We encourage you to use it on wet skin - it definitely increases the feeling of hydration, but also makes it easier to spread the product.
INGREDIENTS THAT WORK MIRACLES:
This luxurious, antioxidant vitamin body oil contains super valuable:

Phytosterols from avocado oil - these ingredients are similar in composition to cholesterol, which is a component of our skin. They act directly on the skin's protective mechanisms, reducing inflammation, stimulating the renewal of cells and the hydrolipid film, and protecting the tissue against drying and exposure to the sun.

Supercritical pomegranate seed extract - stimulates skin regeneration. Rejuvenates the skin and prevents premature aging. It has a soothing and healing effect, especially on itchy, allergic, dry and sensitive skin.

Squalane – protects the skin against moisture loss, makes it soft and elastic, and thus improves the structure of the natural lipid film. Due to its excellent penetrating properties, squalane is a great carrier of active ingredients

VITAMINS

Vitamin C - a fully natural, modern, patented, very stable form of vitamin C [ascorbyl tetraisopalmitate] has an antioxidant effect, affects the proper development of connective tissue, improves skin tone, stimulates the production of collagen and elastin, smoothes fine wrinkles.

Natural vitamin E - has antioxidant and protective properties, stimulates collagen production, helps smooth out fine wrinkles.

Highly concentrated plant essences, i.e. ESSENTIAL OILS:

Magnolia champaca absolute – it is one of the most expensive and elegant flower absolutes. It has a relaxing, soothing and mood-improving effect. It causes a feeling of bliss and has (be careful!) an aphrodisiac effect 

Bergamot essential oil (Citrus Aurantium Bergamia) – limits excessive work of sebaceous glands, accelerates skin regeneration. In addition, it has antidepressant and anti-anxiety properties, improves mood without causing agitation.

Orange essential oil (Citrus Aurantium Dulcis) – has strong anti-inflammatory and toning properties. Helps reduce muscle tension. In addition, it has antidepressant, calming and soothing effects. In our cream, we used essential oil pressed from fruits and seeds, which was then subjected to a distillation process, thanks to which it was free of photosensitizing ingredients.

Unrefined, cold-pressed, full of wonderful ingredients OILS:

Wild rose oil – strengthens the protective function of the epidermis and helps maintain proper hydration. It has anti-aging properties by firming and elasticizing the skin. It contains carotenoids, which supports the regeneration of the epidermis after exposure to the sun.

Blackcurrant oil - contains a very large amount of EFAs (essential unsaturated fatty acids), and is one of the few oils with such a high amount of γ-linolenic acid (over 15%!). It is believed that this oil smoothes, regenerates, protects the skin, soothes, has anti-inflammatory and anti-aging properties.

Jojoba oil – it is actually a melting wax, known for its moisturizing and nourishing properties. The mixture of provitamin A, B vitamins and natural vitamin E makes jojoba oil an effective antioxidant that stabilizes the skin's protective barrier and protects against environmental influences. The high content of eicosenic acid, over 70%, ensures well-groomed skin and gives it noticeably greater elasticity and elasticity.

Apricot seed oil - smoothes the epidermis, reduces the formation of wrinkles, delicate, so it can be used for sensitive, irritated, inflamed and dry skin.

Sunflower seed oil – strengthens epidermal barriers, perfectly softens and smoothes the skin. It has anti-radical, anti-inflammatory and normalizing effects. Does not cause blackheads.
Share
View full details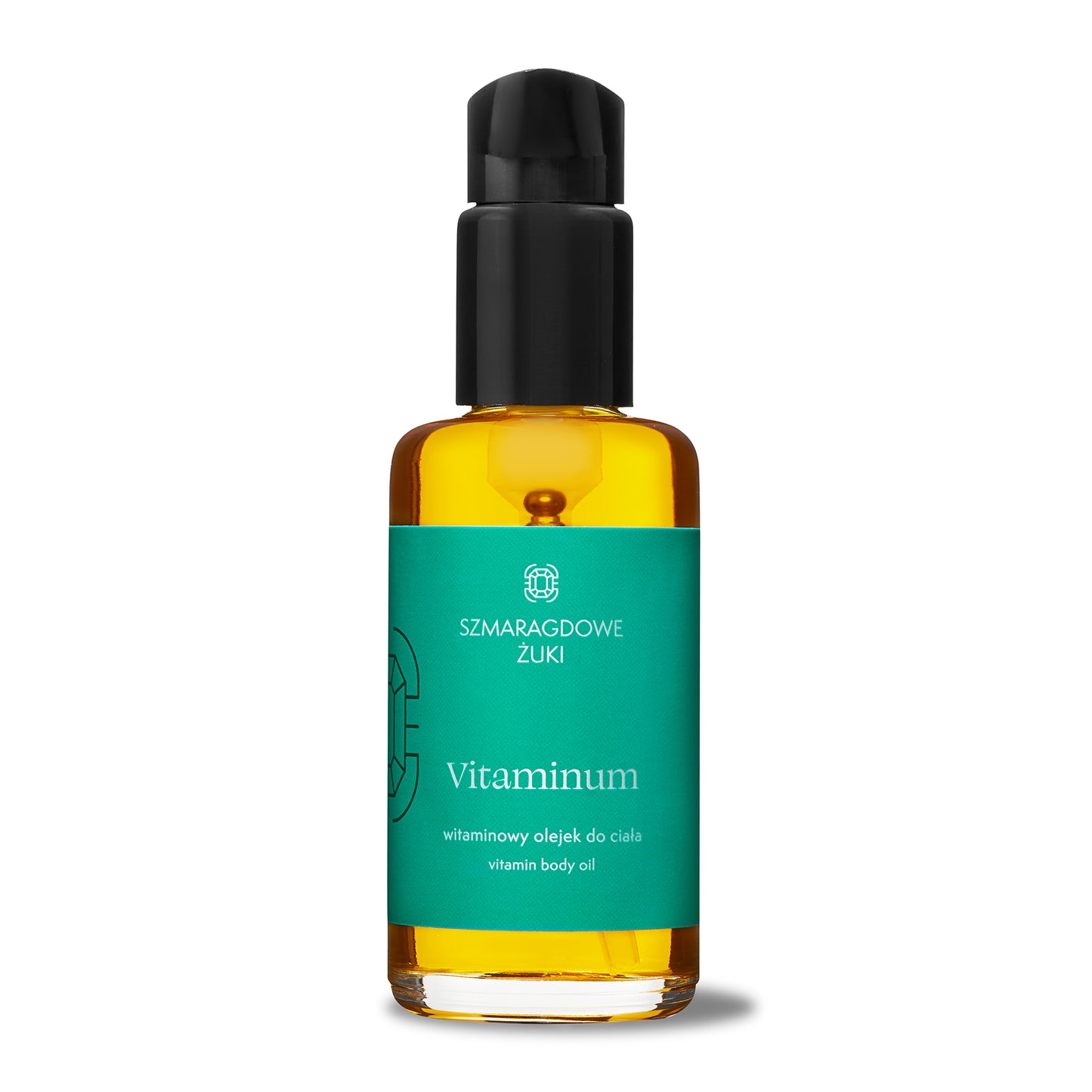 Welcome to Easydoor
You can buy here natural, ecological, plant-based, vegan or vegetarian products for your Beauty, Health and Relaxation.
AITNA VOLCANIC ESSENCE Bath Shower Zagara

The true essence of Sicily: citrus fruits. The names comes from the Arabic world "Zagara" meaning "sparkling white flower" and shows the citrus flower.

LavidouX Hair Repair Shampoo & Conditioner Set Amber Extract & Argan Oil

Hair Repair products improves The tensile properties of damaged and fragile hair.


Raw Chocolate Company Salty Chocolate Hazelnuts 

Vegan Organic Chocolate Coated Hazelnuts Salty Chocolate Hazelnuts Winner: Boom Awards 2021, Nourish Awards 2021, Best Snack & People's Choice Award Organic raw chocolate coated roasted hazelnuts.

IZY Bottles Jack Ottanio - 46 Hearts of Diamonds

Show your love for art with the 46 Hearts of Diamonds bottle from the IZY x Art Collection, while enjoying your favorite hot or cold drink carefree.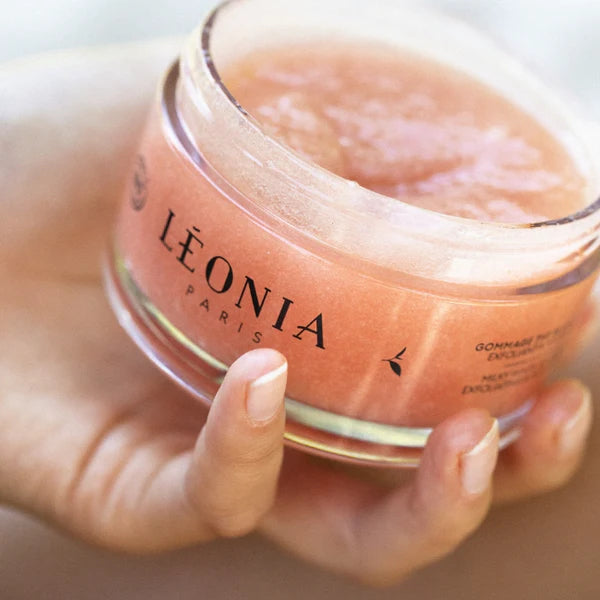 LEONIA MILKY WHITE TEA SCRUB EXFOLIATING & MOISTURIZING
This 100% natural white tea body scrub contains sugar and rice powder to perfectly exfoliate the skin. White tea and vegetable oils nourish, soften and protect the epidermis. The skin is smooth and satiny. Sweet natural fragrance of White Peach Tea.