Regular price
Sale price
£27.00 GBP
Unit price
per
Sale
Sold out
Luxurious, extremely rich, aromatherapeutic, herbal oil for daily care of intimate areas.

This cleansing oil will completely change your idea of intimate care. Extremely rich in plant extracts and perfectly selected oils, the blend restores elasticity, firmness and hydration, leaving a feeling of softness and sensuality.

You can use the oil regardless of your age, past births and treatments. You can use it with or without your period, fertility and menopause.

Its formula helps soothe irritation after epilation, shaving, after exercise or after intercourse.

INGREDIENTS THAT WORK MIRACLES:
In this oil you will find PLANT EXTRACTS prepared by us:

Organic nettle herb extract (Urtica) - nettle is used to reduce allergies, reduce inflammation and relieve pain. In addition, it has a positive effect on the wound healing process.

Organic sage herb extract (Salvia officinalis) - sage is used in all inflammations of the skin and mucous membranes.

Organic Comfrey Root Extract (Symphytum officinale) - Comfrey has a regenerating, soothing, as well as smoothing and softening effect on the skin. Helps to moisturize the skin, protects it, and supports the process of granulation of the skin.

Organic calendula flower extract (Calendula officinalis) - calendula has a soothing effect, soothes the symptoms of folliculitis, brightens. It has bactericidal and fungicidal properties, it also copes with streptococci and staphylococci. Eliminates skin roughness, moisturizes and softens. It helps to take care of intimate hygiene, eliminates skin irritation, itching and vaginal discharge.
HOW IT WORKS?

brings a sense of soothing and relief during skin inflammation
reduces roughness
has a protective and protective effect
gives a feeling of refreshed skin
gives the skin a feeling of smoothed and regenerated skin
provides a feeling of elasticity and suppleness of the skin
gives the feeling of a repairing effect on the skin

easy to apply oil formula
pleasant to use
with a herbal, floral scent
our testers and trainees assessed the use of the oil as a sensory experience!
As many as 100% of respondents rated this product as better compared to others available on the market!
SMELL:
Delicate, rose-herbal. The essential oils used are intended to support the care of intimate areas, refresh, have anti-inflammatory properties and improve mood.
RITUAL:
Use our oil just like any other intimate hygiene product. Use in the bathtub, in the shower - as you like. Wet and warm up your body. Massage three or four drops (one pump) gently into the intimate areas and then rinse. A delicate layer of oil will remain on the skin, but that's good...



Highly concentrated plant essences, i.e. ESSENTIAL OILS:

Geranium essential oil (Pelargonium graveolens) - has anti-inflammatory, bacterial and fungistatic properties. Geranium moves lymphatic stagnation and warms the body. It is safe even for children from 6 months of age. It reduces the feeling of stress, fatigue, balances the mind, and alleviates the symptoms accompanying menopause.

Lavender essential oil (Lavandula Augustifolia) - smoothes the skin, has a bactericidal and fungicidal effect. In addition (or above all), it has calming and antidepressant properties, balances emotions, lifts the spirit, and soothes nervous tension.

Roman chamomile essential oil (Chamaemelum nobile) - has anti-inflammatory, anti-allergic and antibacterial properties. It supports the healing and granulation processes of the epidermis, and also soothes and soothes irritations of the skin and mucous membranes. One of the safest essential oils - it can be used even by young children. Often used in calming and calming mixtures.

Unrefined, cold-pressed, full of wonderful ingredients OILS:

Walnut oil - rich in EFAs - linoleic acid, which helps regenerate, tone and moisturize damaged or dry skin. It has anti-inflammatory, normalizing, soothing and anti-aging properties. It strengthens the skin's resistance, smoothes it, makes it soft and elastic.

Organic linseed oil - has an indirect moisturizing effect (reduces TEWL), has anti-radical and antioxidant properties, counteracts oxidative stress and soothes irritations and helps to inhibit inflammation. In addition, it is our native substitute for sesame oil - for centuries used in the culture of the East for intimate hygiene.

Organic evening primrose oil - oils and soothes, nourishes and regenerates the skin, has a slightly anti-age effect. It is one of those oils with the highest GLA number.

Organic apricot seed funnel - smoothes the epidermis, is very delicate, so it can be used for sensitive, irritated, inflamed and dry skin.

Organic sunflower oil - strengthens the epidermal barriers, perfectly softens and smoothes the skin. It has anti-radical, anti-inflammatory and normalizing properties. It does not cause blackheads.

Natural vitamin E - antioxidant, anti-radical effect.
Share
View full details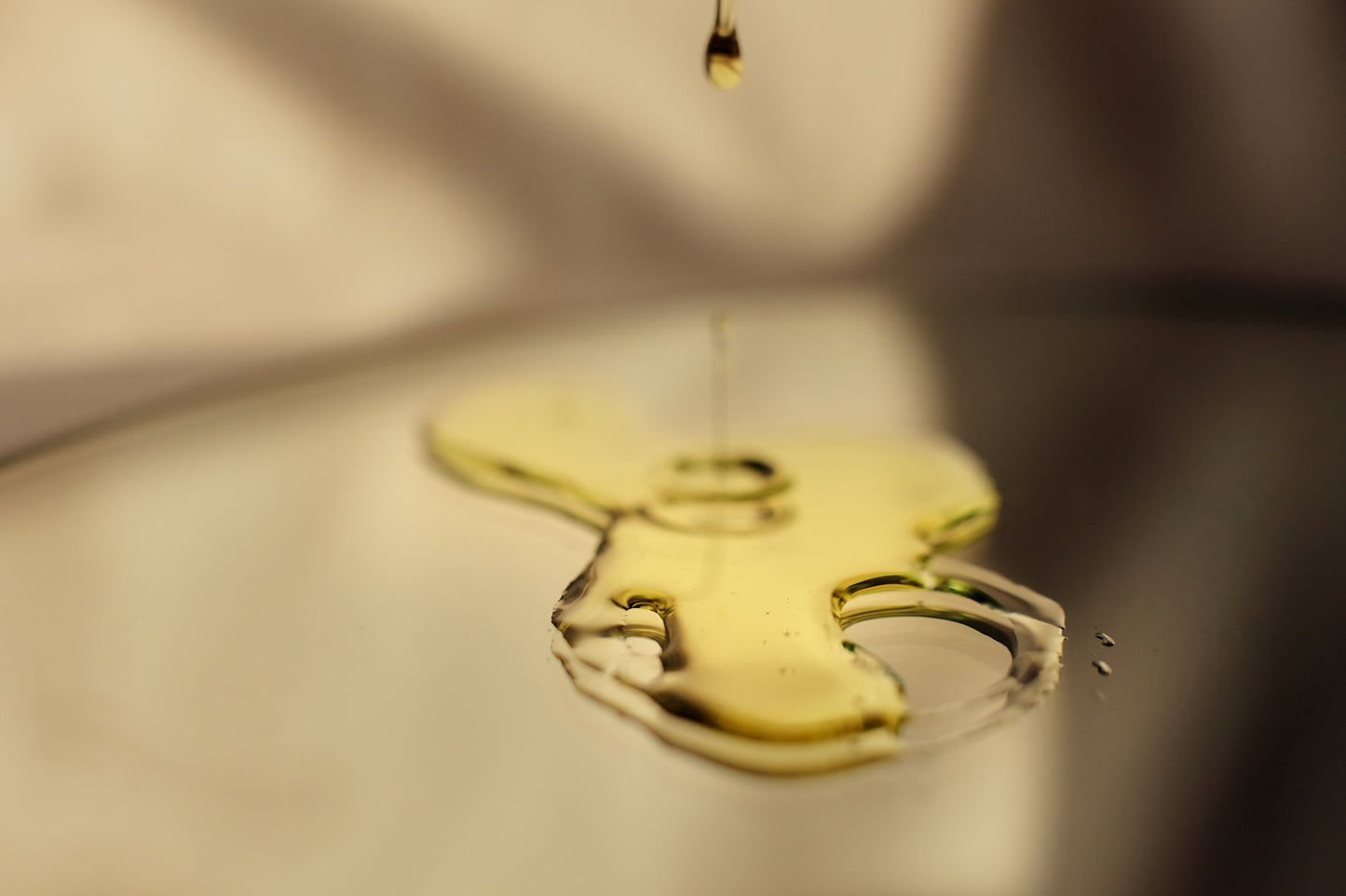 Welcome to Easydoor
You can buy here natural, ecological, plant-based, vegan or vegetarian products for your Beauty, Health and Relaxation.
AITNA VOLCANIC ESSENCE Bath Shower Zagara

The true essence of Sicily: citrus fruits. The names comes from the Arabic world "Zagara" meaning "sparkling white flower" and shows the citrus flower.

LavidouX Hair Repair Shampoo & Conditioner Set Amber Extract & Argan Oil

Hair Repair products improves The tensile properties of damaged and fragile hair.


Raw Chocolate Company Salty Chocolate Hazelnuts 

Vegan Organic Chocolate Coated Hazelnuts Salty Chocolate Hazelnuts Winner: Boom Awards 2021, Nourish Awards 2021, Best Snack & People's Choice Award Organic raw chocolate coated roasted hazelnuts.

IZY Bottles Jack Ottanio - 46 Hearts of Diamonds

Show your love for art with the 46 Hearts of Diamonds bottle from the IZY x Art Collection, while enjoying your favorite hot or cold drink carefree.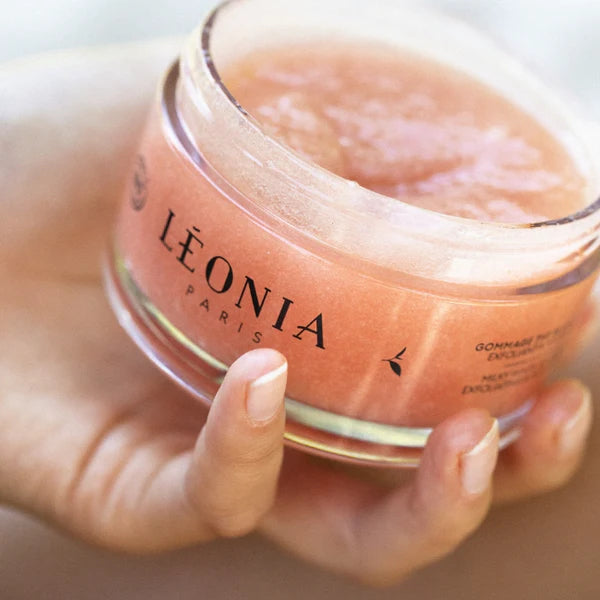 LEONIA MILKY WHITE TEA SCRUB EXFOLIATING & MOISTURIZING
This 100% natural white tea body scrub contains sugar and rice powder to perfectly exfoliate the skin. White tea and vegetable oils nourish, soften and protect the epidermis. The skin is smooth and satiny. Sweet natural fragrance of White Peach Tea.