Regular price
Sale price
$18.00 USD
Unit price
per
Sale
Sold out
Eco Sorbet Limona is an oily mousse – cream made on the basis of two ecological kinds of butter with unique regenerating and repairing properties for the skin – shea butter and mango seed butter. They have been enriched with a composition of precious oils and natural plant vitamin E – so as to provide the skin with the greatest possible amount of nourishing and caring substances.
The cosmetic is not only natural but also ecological. As much as 91% of its ingredients are oils and kinds of butter with certified organic (ecological) origin. In this case, not only the cultivation of plants from which we obtain the raw material was carried out ecologically, but also the pressing process was carried out in accordance with the requirements of organic certification. Every skin will surely feel the difference made by using a cosmetic based on the highest quality ingredients.
Upon contact with the skin's heat, sorbet changes its consistency to a more liquid. Thanks to that it is easy to spread and absorb without leaving a greasy layer. As a pure oil cosmetic, it is much more efficient than regular creams – so we advise you to start with the minimum amount.
Sorbet base – organic butter
Shea butter in its structure and function resembles the lipid content of our skin. For this reason, it is perfectly absorbed and is very well tolerated by it. Supports the functioning of the protective barrier of the epidermis. It facilitates the healing process, soothes irritations, and has soothing and strongly regenerating properties. It prevents dryness and peeling of the skin. The content of phytosterols, vitamin A and catechins makes it anti-inflammatory and antibacterial.
Mango seed butter softens the skin and helps it regain its elasticity. It moisturizes, smoothes, and softens. It is a godsend for rough, dry, and even cracked skin. It also prevents the formation of wrinkles.
The natural content of vitamin E, abundant in butter and oils included in the Sorbet, has been supplemented by us with an additional solid dose of plant-based vitamin E. Thanks to it, the cosmetic has an even greater repair and regenerative potential.
Plant extracts and selected cosmetic oils
The cold-pressed organic hemp oil used in the Sorbet is dense, aromatic, with a deep green color. It is a rich source of minerals and essential fatty acids. It's healing, normalizing, and regenerating properties make it an ideal choice not only for problematic, acne-prone skin but also for demanding, more delicate, psoriasis or eczema.
Sunflower oil stimulates the skin's barrier functions – it has antibacterial and healing properties. At the same time, it normalizes the skin's metabolism – it causes the sebaceous glands to calm down. It is non-comedogenic, so it does not clog pores. Just a few hours after applying sunflower oil, the skin's protective barrier is strengthened.
Birch leaf extract is one of the most valued and versatile herbal raw materials. It has anti-inflammatory and anti-seborrhoeic properties and at the same time protects against bacterial infections. Thanks to the presence of betulinic acid, it increases collagen synthesis, and thus improves skin elasticity. The presence of saponins regulates the secretion of sebum. The natural salicylic acid and methyl salicylate present in the extract are responsible for the bactericidal activity.
Organic jojoba oil gives the skin a velvety smoothness and softness. In addition, it regulates the work of the sebaceous glands.
Organic CO2 turmeric extract. Turmeric is one of those "magic" plants whose beneficial, health-promoting effects on the body cannot be overestimated. It is traditionally used to treat acne and skin inflammation. Its main bioactive ingredient – curcumin – has anti-inflammatory, soothing, and antioxidant properties.
Essential oils for oily, problematic skin
Lemon tea tree – love at first use. The tea tree is one of the essential oils with the most powerful antiviral, antibacterial and antifungal properties. In Sorbet, we used oil of a related variety – with similar properties and a citrus aroma: Leptospermum Petersonia.
Refreshing lime energizes and at the same time acts as a detox for the skin. Additional support for problematic skins is its antibiotic and antiseptic properties.
Essential oils work together in synergy to complement and enhance their effects.
For whom and how to use Eco Sorbet Limona?
We recommend for all skin types, especially for complexions: 
mixed, 
oily (but still fond of butter consistency), 
mature, 
prone to imperfections, 
prone to dryness and irritation associated with it, and at the same time oily, 
losing their firmness.
It is also a cosmetic for anyone who appreciates more specific textures. Those that protect the skin leave a minimal film on it. Compared to Eko Sorbet Mango, Limona is lighter and absorbs faster.
Sorbet Limona BIOUP is a cosmetic that combines all the advantages of cosmetic kinds of butter and oils used in it. In order for the skin to fully benefit from them, a really small amount should be used. This allows the cosmetic to be absorbed well. In contact with the skin's heat, Sorbet changes its consistency into a liquid and is easy to spread.
It works great as the last stage of care.
If a bit of the cosmetic is left on your fingers – rub the Sorbet in your hands – they will be delighted! Sorbet is also suitable for body care.
It does not contain substances that are not recommended during pregnancy and breastfeeding.
Store in a cool place (it does not have to be a refrigerator), away from heat and sunlight. It may happen that the texture of the Sorbet becomes more fluid due to the high temperature (the cosmetic does not contain stabilizers and hardeners) – continue to use it without fear – it will not affect its care properties.
Before starting to use, we advise you to test on a small piece of skin. Sorbet is a 100% natural cosmetic. It contains essential oils that may cause allergic reactions.
Sorbet is packed in a transparent glass jar.
For external use only, safe during pregnancy and breastfeeding.
Share
View full details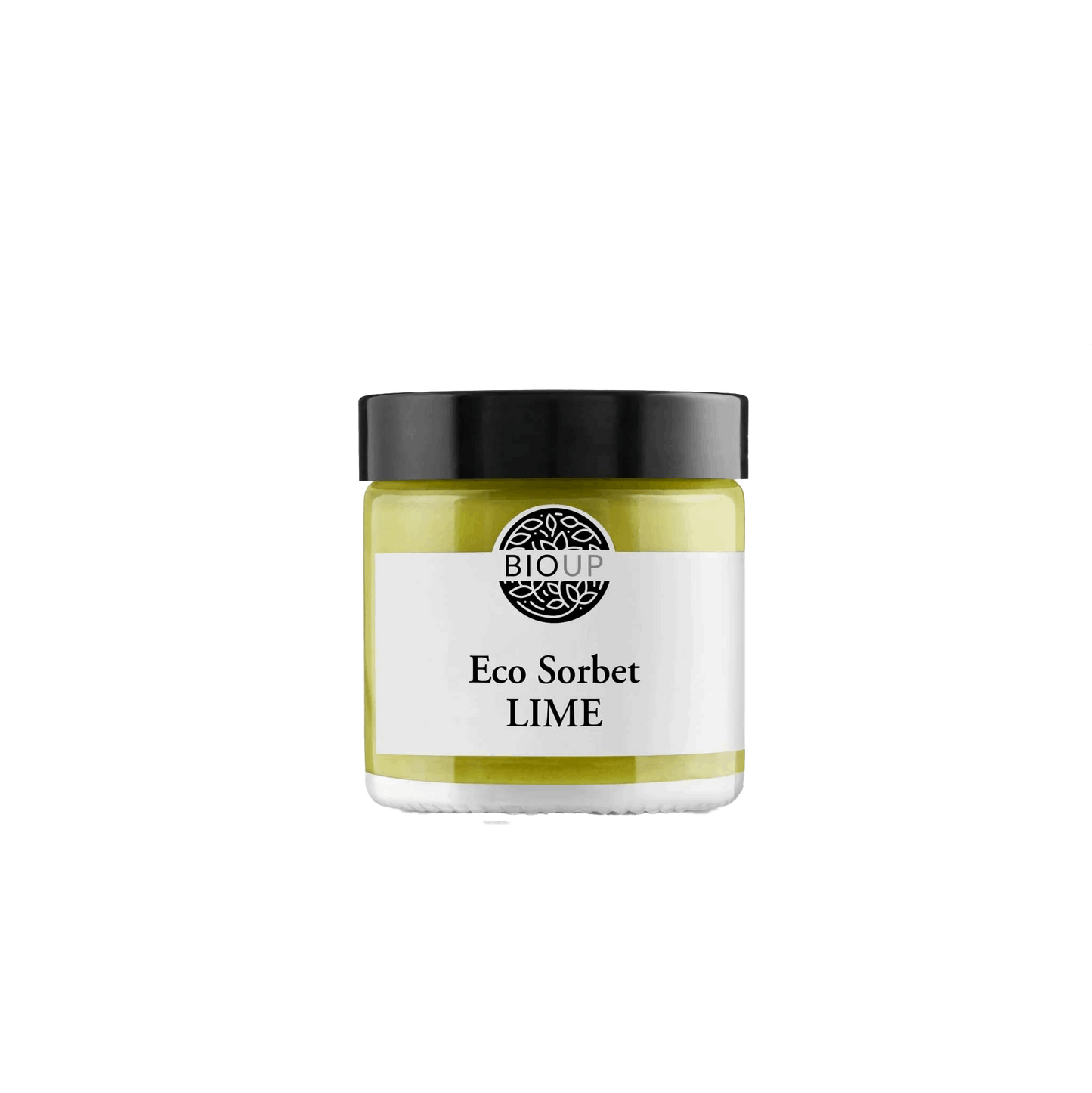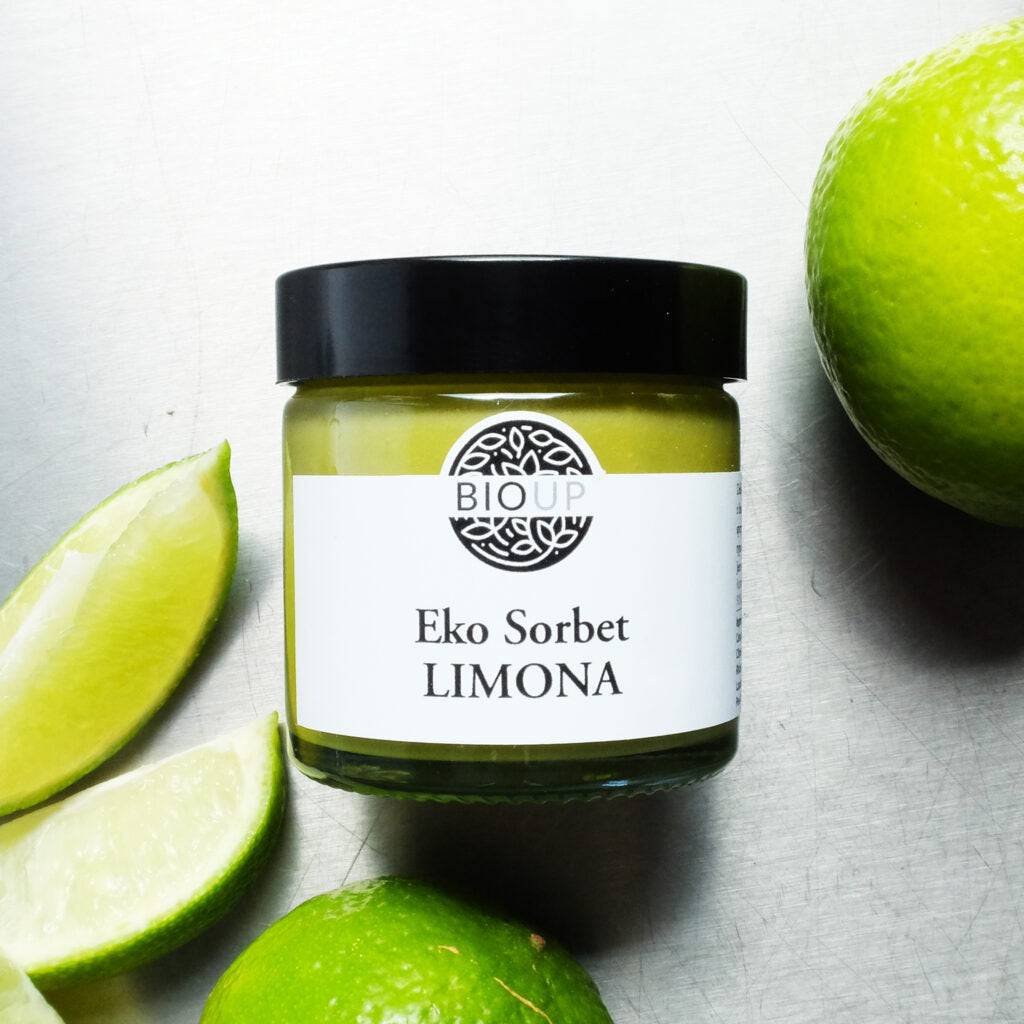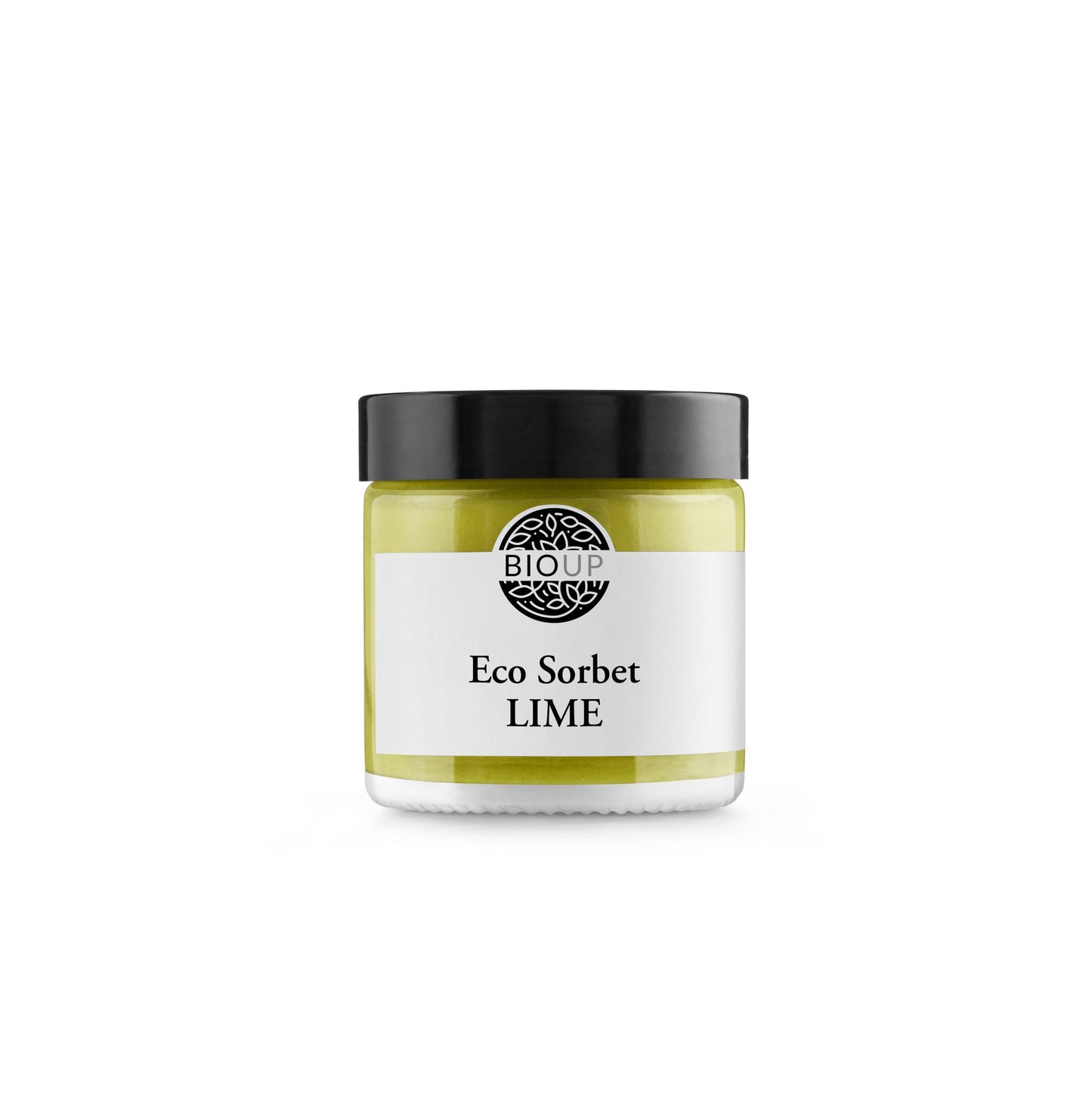 Welcome to Easydoor
You can buy here natural, ecological, plant-based, vegan or vegetarian products for your Beauty, Health and Relaxation.
AITNA VOLCANIC ESSENCE Bath Shower Zagara

The true essence of Sicily: citrus fruits. The names comes from the Arabic world "Zagara" meaning "sparkling white flower" and shows the citrus flower.

LavidouX Hair Repair Shampoo & Conditioner Set Amber Extract & Argan Oil

Hair Repair products improves The tensile properties of damaged and fragile hair.


Raw Chocolate Company Salty Chocolate Hazelnuts 

Vegan Organic Chocolate Coated Hazelnuts Salty Chocolate Hazelnuts Winner: Boom Awards 2021, Nourish Awards 2021, Best Snack & People's Choice Award Organic raw chocolate coated roasted hazelnuts.

IZY Bottles Jack Ottanio - 46 Hearts of Diamonds

Show your love for art with the 46 Hearts of Diamonds bottle from the IZY x Art Collection, while enjoying your favorite hot or cold drink carefree.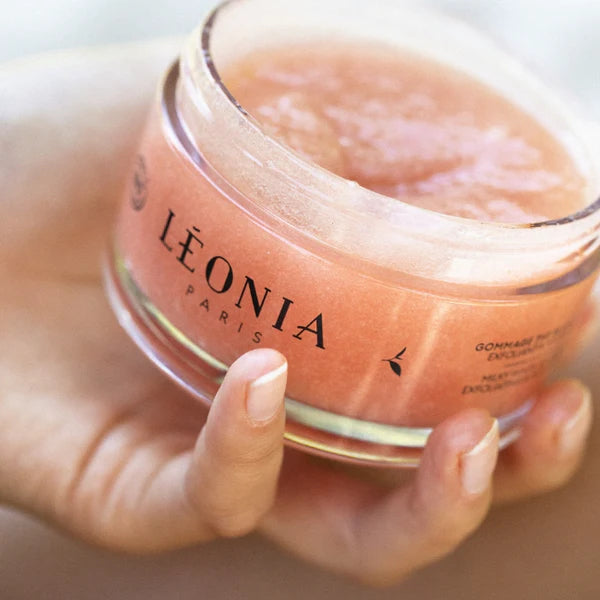 LEONIA MILKY WHITE TEA SCRUB EXFOLIATING & MOISTURIZING
This 100% natural white tea body scrub contains sugar and rice powder to perfectly exfoliate the skin. White tea and vegetable oils nourish, soften and protect the epidermis. The skin is smooth and satiny. Sweet natural fragrance of White Peach Tea.